Discover The Bliss With
Sweet Juanita
At In Good Health, we have something new and exciting to offer to our medical cannabis patients and adult-use customers; Sweet Juanita! This new brand of cannabis is becoming known for its premium quality flower that is organically grown and hand picked for your enjoyment. The potent strains brought to you by Sweet Juanita offer a wide variety of pleasant effects from euphoria to relaxation.
Sativa
Maui Wowie
Genetics
Hawaiian x Unknown
Notes
Citrus, Sweet, Tropical
Effects
Euphoric, Happy, Uplifting
Terpenes
Myrcene, Pinene, Caryophyllene
Sativa
Orange Diesel
Genetics
Sour Diesel x Agent Orange
Effects
Energetic, Focued, Uplifting
Terpenes
Myrcene, Caryophyllene, Pinene
Hybrid
Maui Skunk Dawg
Genetics
Super Skunk x Maui x Chem Dawg
Effects
Talkative, Focused, Energetic
Terpenes
Caryophyllene, Limonene, Humulene
Hybrid
Chemdog #4
Genetics
Unknown x Unknown
Effects
Cerebral, Relaxing
Terpenes
Caryophyllene, Myrcene, Humulene
Indica
Banana OG
Genetics
OG Kush x Banana
Notes
Fruity, Tropical, Sweet
Effects
Sleepy, Hungry, Relaxed
Terpenes
Limonene, Caryophyllene, Myrcene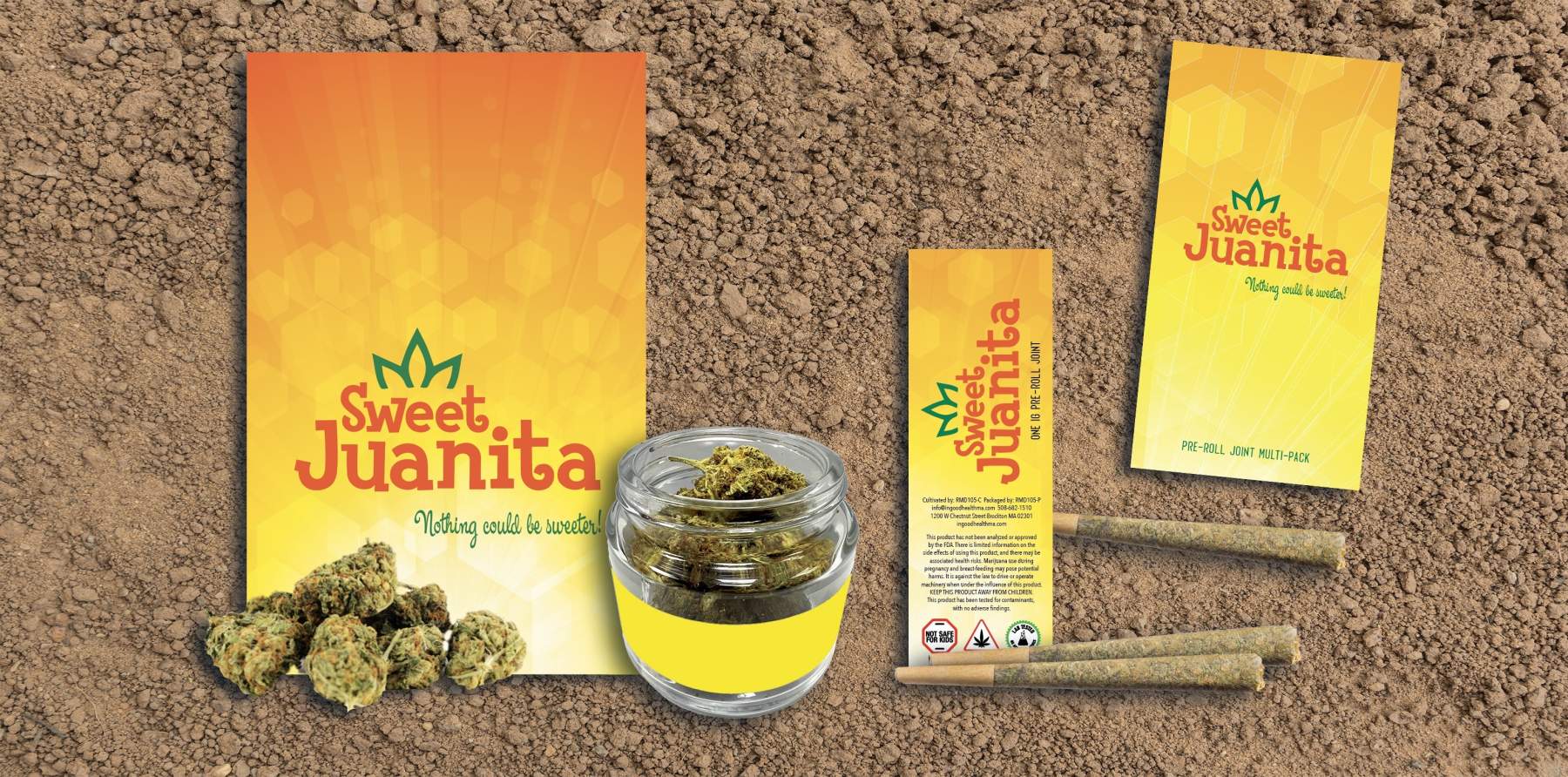 Flower 3.5G jar • 7, 14 & 28G mylar bag • Pre-roll 1G singles • 2.5G 5-pack
Try Sweet Juanita Premium Cannabis Products Today
Sweet Juanita™ is a trademark of In Good Health, Inc., all rights reserved.
We're sure you'll love the curated selection of flower and pre-rolls brought to you by Sweet Juanita. Nothing could be sweeter than a puff of Sweet Juanita for a smooth and pleasurable smoking experience every time! Simply spark it up and get ready for pure bliss and relaxation.
When looking at our Sweet Juanita products, you'll find some of the best strains to satisfy your cannabis cravings including indica, sativa, and hybrid strains. If you're unsure about what to choose, our knowledgeable and friendly budtenders can help guide you toward some of the finest strains that will ease your medical symptoms or give you the ultimate recreational experience. Don't forget to check out our online menu where you can see all of the products available and you can place your order online! If you have any questions about our Sweet Juanita brand, give us a call today!