Sativa
Jack Herer
Genetics
Haze x Northern Lights #5 x Shiva Skunk
Notes
Citrus, Pine, Wood, Spice
Effects
Energetic, Creative, Uplifting
Terpenes
Terpinolene, Caryophyllene, Pinene
Sativa
NYC Diesel
Genetics
Mexican Landrace x Afgahni Landrace
Notes
Lime, Grapefruit, Gas
Effects
Energetic, Talkative, Uplifting
Terpenes
Myrcene, Pinene, Caryophyllene
Hybrid
Maui Skunk Cookies
Notes
Citrus, Pineapple, Earthy
Effects
Calm, Happy, Relaxed, Energetic
Terpenes
Caryophyllene, Myrcene, Linalool
Hybrid
Hawaiian Skunkset
Genetics
Hawaiian Indica x Skunk #1
Effects
Euphoric, Happy, Creative
Terpenes
Myrcene, Ocimene, Pinene
Hybrid
GSC
Genetics
OG Kush x Durban Poison
Notes
Dessert, Cherry, Lemon
Effects
Hunger, Happiness, Giggly
Terpenes
Caryophyllene, Myrcene, Limonene
Indica
9lb Hammer
Genetics
OG Kush x Banana OG
Notes
Banana, Citrus, Fuel
Effects
Stress, Anxiety, Pain
Terpenes
Myrcene, Pinene, Caryophyllene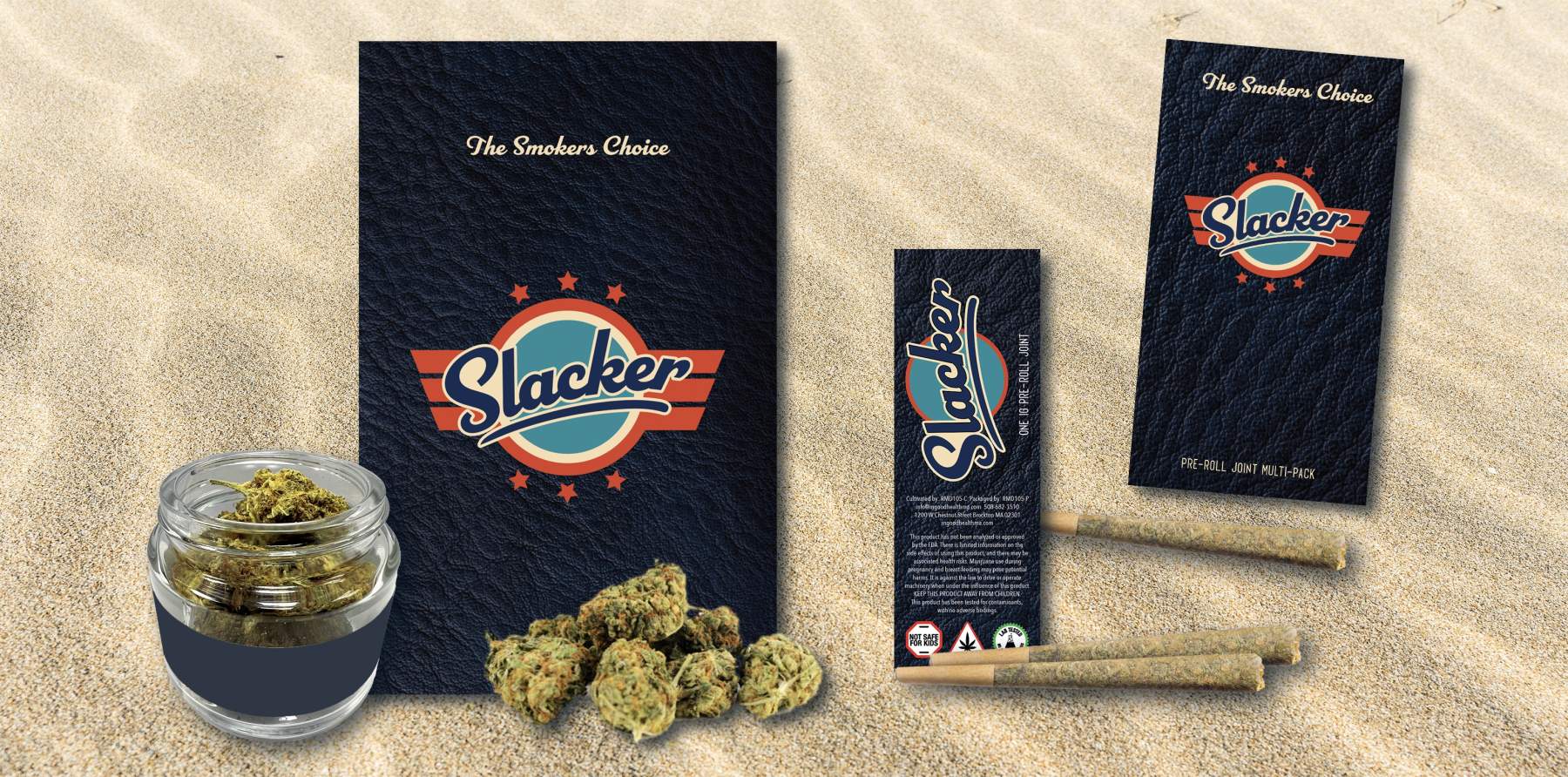 Flower 3.5G jar • 7, 14 & 28G mylar bag • Pre-roll 1G singles • 2.5G 5-pack
SIT BACK AND RELAX WITH SLACKER CANNABIS
Slacker™ is a trademark of In Good Health, Inc., all rights reserved.
At In Good Health, we're happy to provide some of the highest quality cannabis products in the state. We are always searching for the best strains with trustworthy genetics to bring you a unique and exceptional experience. We are excited to announce the debut of Slacker, one of our newest cannabis brands. This buzz-worthy brand brings cannabis flower of exceptional quality to those looking for an authentic experience. Medical cannabis patients can ease their pain, and our adult-use customers can unwind after a busy day.
You'll find that cannabis brought to you by Slacker is cultivated using responsible practices and is cured to perfection, ensuring you get the best potency and flavors. Of course, all of our products are lab tested, so you know exactly what you're getting without having to worry about any harmful chemicals or tainted products. Make sure to check out our online menu and check out our Slacker products today! If you have any questions about our new brand, feel free to give us a call!